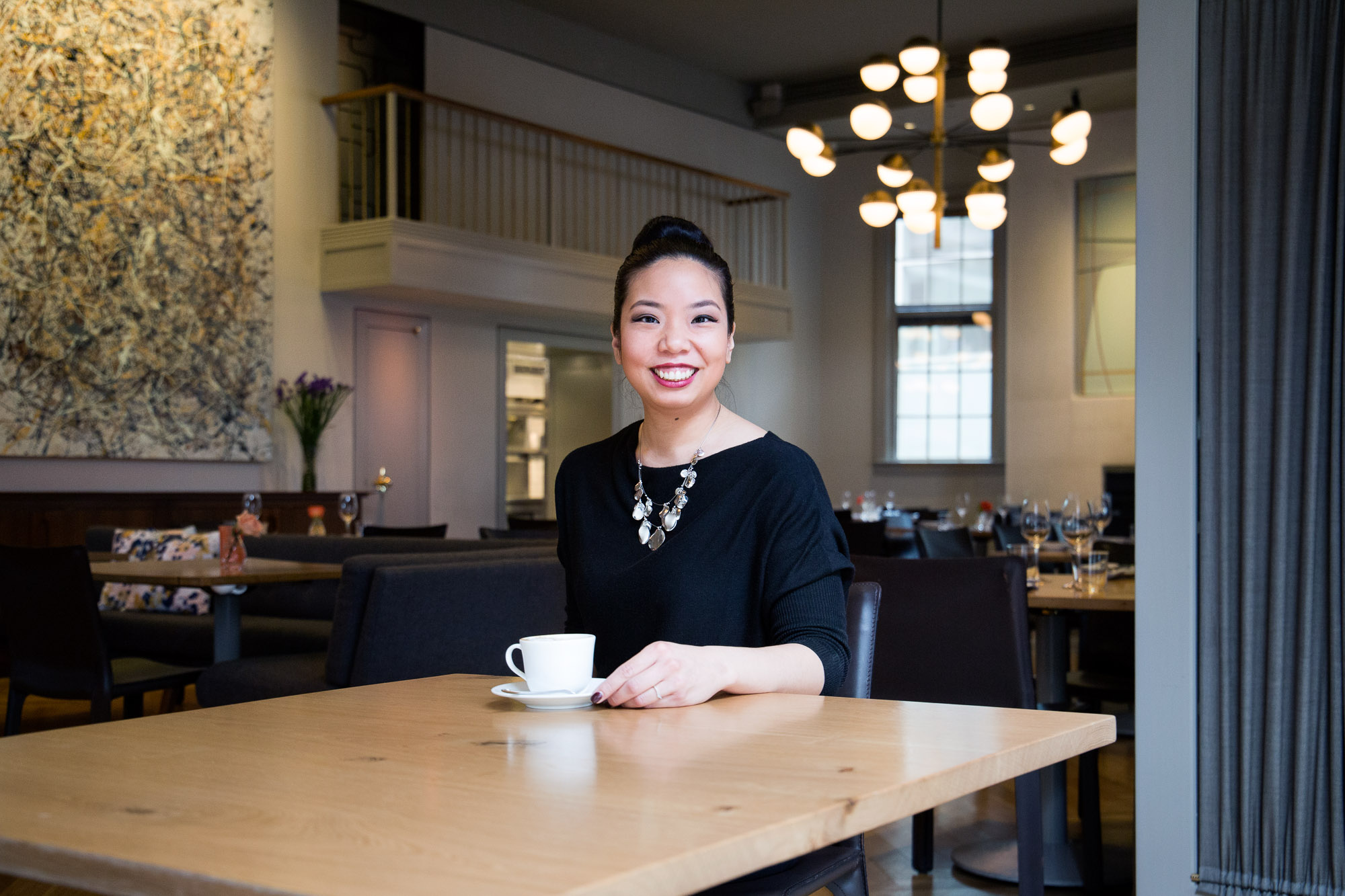 Jeffrey Salazar | Executive Chef
As the new Executive Chef of Parsnip, Chef Salazar is re-imagining the menu to offer New American, seasonally inspired, and ingredient-driven cuisine in the restaurant's contemporary and relaxed setting. The menu reflects his approachable and outgoing personality and pairs some of his favorite ingredients together with his Asian heritage.
Most recently, Chef Salazar served as the Executive Chef of B3 at the renowned Berklee College of Music, showcasing a Southern-influenced menu. Originally from New Jersey, Chef Salazar graduated from Johnson & Wales University with an Associates Degree in Culinary Arts and is a specialist in sports nutrition from the International Sports Science Association. He began his culinary career under two mentors in Providence, RI, Chef Jules Ramos and Chef Ashirwad Elhence, with whom he developed his skills and expanded his repertoire. He moved to New York in 2013, working at a string of established restaurants including the Caribbean-inspired Cove Lounge in Harlem as Executive Chef as well as under Chef Bobby Flay at GATO Restaurant and Bar Americain.
Embracing his Filipino heritage, Chef Salazar was inspired from a young age by his hardworking mother who made delicious, home-cooked meals for her family of six every evening, as well as by the TV shows of Julia Child, Martin Yan, and Bobby Flay. Along with cooking, his other greatest passion in life is basketball. Whether on or off the court, he expects his teammates to give their all, to work with and for the team, to have the drive to keep pushing forward, and to keep learning new skills.
Tamy Tiongson | General Manager
Born and raised in Jersey City, New Jersey, Tamy prides herself on being a professional feeder, peacemaker, and tension tamer - all things that she attributes to her experience as a food and beverage manager and to growing up in a big and loving Filipino family. Growing up in a big family dynamic where entertaining was a natural part of everyday life, she knew from a young age that life in the hospitality industry was was her calling. "While all my friends were working boring gigs in retail, I always found myself working in hospitality because I liked being in the thick of things, helping people enjoy and celebrate life on a daily basis."
Tamy has held various roles in many facets of the hospitality industry throughout her college years, ranging from barista & cafe manager to front desk agent. She got her start as a hotel manager when she successfully completed Hyatt Hotels' Food & Beverage Corporate Management Training Program, followed by a position as Assistant Restaurant Manager at the Hyatt Regency Grand Cypress Resort in Orlando, Florida in 2010.
Tamy moved back to New York in 2012, where she held roles as Food & Beverage Outlet Manager and Assistant Banquet Manager at Grand Hyatt New York over the course of three years. Tamy left the hotel world to open The Kitchen at Grove Station in her hometown of Jersey City with Executive Chef David Viana, and then went on to manage the Rooftop Bar at The Harvard Club NYC in 2015.
In 2016, Tamy joined the Duck & Chicken Group as the General Manager of Night Market restaurant, and then took on the role of General Manager of both Night Market and Parsnip in November 2017. When not 'on the floor' at either restaurant,
Tamy can be found at the gym, doing late night baking in her
kitchen, or playing video games with her husband.
Erick Gonzalez | Sous Chef

Erick was raised in East Boston by his grandmother, learning at her apron strings as she cooked meals naturally, from scratch, while his mother worked multiple jobs to provide for the family. His culinary education continued when he moved to Alamo, Texas to live on his father's small farm. For five years he helped raise cattle, pigs, and goats; cut and dried firewood for home-style BBQ; and developed a passion for nose to tail cooking and butchery first hand.
Erick returned to Boston in 2013 as a Sous chef at The Courtyard Restaurant in the Boston Public Library under The Catered Affair. He worked alongside classically trained French Chef Wyatt McGuire and continued building his knowledge of start from scratch recipes and techniques. During his time, he learned cooking for volume when he worked a variety of large-scale events including weddings, corporate functions, and private dinners.
In 2016, Chef Erick joined the Duck & Chicken Group at Night Market and quickly learned the spectrum of Asian flavors and cuisine before collaborating with the team at B3 as sous chef to deepen his knowledge of Southern-inspired food. Now at Parsnip, Erick continues to create dishes that bring friends and family together. When not at work, Chef Erick has his hands full raising his son, Jacob, and drawing on his culinary experiences to teach others how to cook.
Ky Ly | Bar Manager
Born in Hoi-an in South Central Vietnam, Ky was raised in Dorchester, Massachusetts. Genteel and quiet by nature, Ky purposely got into the hospitality industry as a way to express himself and connect with people in natural ways that may not be possible in other venues.
At the ripe age of 16, Ky got his start in the industry at Boston Fish Market in Field's Corner, then helped open Wagamama in Harvard Square. In 2010, Ky joined the Myers & Chang team, and Ky joined the Parsnip as the service coordinator in 2015, before being promoted to the Bar Manager.

With a strong sense of serving others embedded into his cultural upbringing, it seems only natural that Ky embodies the spirit of true hospitality, and lives by the idea that service is the core of the hospitality industry. When he is not creating delicious libations for the bar program at Parsnip, or creating stunning floral arrangements for display in the Main Dining Room, he often devotes time to fine tuning his distinctive fashion sense and spending quality time with his cockatiel, Fred.
Sarah Nommensen | Events Manager
Born and raised in Denver, Colorado, Sarah has been familiar with the inner workings of restaurants for as long as she can remember. Her parents owned two restaurants in Colorado, where she spent much of her younger years helping in the dining rooms. In the early 2000's, Sarah and family traded the mountains of Colorado for Cape Cod. Having earned her Bachelor of Fine Arts at the Massachusetts College of Art & Design, she went onto find appreciation for wine at Sip Wine Bar, and then broadened her skill set by taking on event planning while at Liquid Art House.
Sarah has been able to strike a lovely balance between art and hospitality at Parsnip, where she joined the team as Events Manager in 2015. Using her keen eye for design and detail, she is able to couple her art background with that of her restaurant experience to help bring events of all occasions to fruition here at Parsnip. When she is not at Parsnip, Sarah spends her free time getting her creative juices flowing by painting, practicing yoga, and creating the playlists that the team gets amped up with before service.